Grill 20 Liter
Triple Distribution System
Eco Mode
Push Button Door Opening
For Any Kitchen Space
Its slim-size exterior looks elegant and is designed to blend in with the décor of modern kitchens.
Easy to Clean
The oven's inner cavity has no corner, which makes cleaning easy.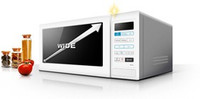 Designed to Please
Its wide door screen and exterior have a minimalistic appeal about them, while its LCD panel amps up its style factor.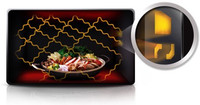 Triple Distribution System
An Aperture Antenna, combined with two additional slot antennas ensures that heat is distributed over a wide area so food is evenly cooked.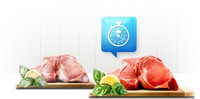 Rapid Defrost
The Rapid Defrost feature lets you defrost frozen food in no time.
Child Safety Lock
This safety lock restricts children's access to the oven.