Convection 28 Liter
10 Years Warranty on Ceramic Enamel Cavity
Tandoor Technology
Curd in 35 Minutes
Banish Food odors
Easier Access to Healthy Cooking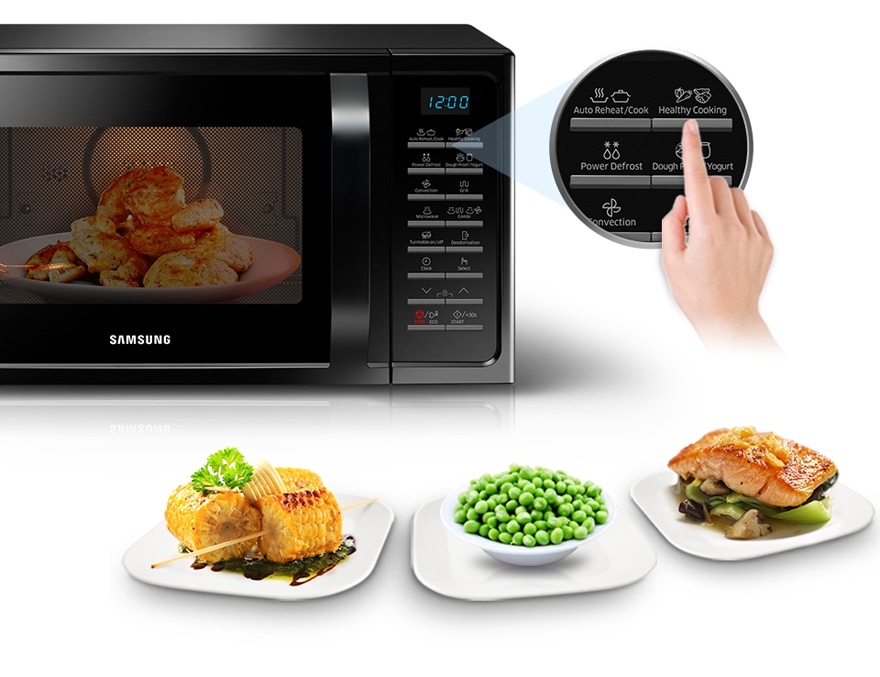 A variety of fresh and healthy meals are at your fingertips with 15 pre-set cook modes on the Samsung MC28H5023AK Smart Oven, which features a convection cooking function for food that is moist, flavourful and cooked perfectly every time. Now you can confidently and conveniently cook everything from broccoli to brown rice, boneless chicken breast to fresh salmon fillets.
Homemade Yogurt Anytime
Enjoy homemade dough or yogurt anytime of the day with the Fermentation Function. This utilises advanced fermentation technology to set just the right temperature, providing your family with delicious and fresh meals for breakfast, lunch or dinner.
Utilise Every Inch
Experience greater flexibility with the MC28H5023AK Smart Oven! Designed with busy families in mind, it offers the option to disable the turntable to utilise every inch of interior space to let you easily accommodate large square dishes. A step above similar appliances, now you can easily heat larger pans and casseroles quickly, leaving you more time to enjoy meals around the table.
Banish Food Odours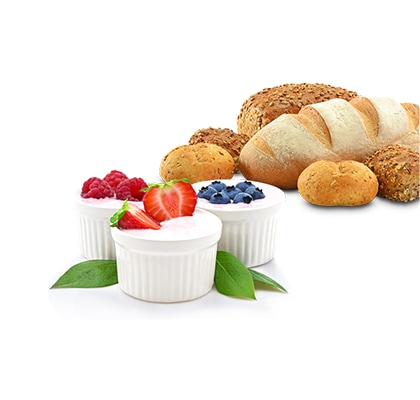 Strong odors won't linger inside the Samsung MC28H5023AK Smart Oven. Simply select the Deodorisation setting to force interior air outside to dissipate. This feature quickly eliminates any bad smells so your food tastes as fresh and delicious as intended.
Enjoy Local Tastes
Satisfy cravings for traditional tastes of home with a wide variety of pre-programmed local recipes on the Samsung MC28H5023AK Smart Oven. Now you can add to 'favourite' dishes that you have prepared with a simple setting. This will help you reduce overall time in preparing meals and get more with family to be enjoyed around the dining table.
Superior Ceramic Interior
No more scrubbing. No more scratched surfaces. With a ceramic interior, the Samsung MC28H5023AK Smart Oven offers a smooth surface that is easy to clean and won't discolour over time from oil or grease residue. Compared to stainless steel and epoxy interiors, this smart oven's cavity is anti-bacterial and scratch-resistant, providing long-term superior quality.
* Actual components & product may differ from image shown or model you purchased or the country or region you live in.